Today we are talking about the features and benefits of our scooter rental application. What is the difference between a good application and a bad one?
A good application is customisable to your brand, works quickly and stably, has multilingualism, a clear interface, fast and responsive operation, and marketing capabilities. All these parameters correspond to our software for sharing.
In this article, we tell you about the main features of our web-sharing application. We will learn how to start or finish a trip, how to find a scooter on the map, how to top up your balance, and use a promo code.
Basic functionality of the vehicle rental application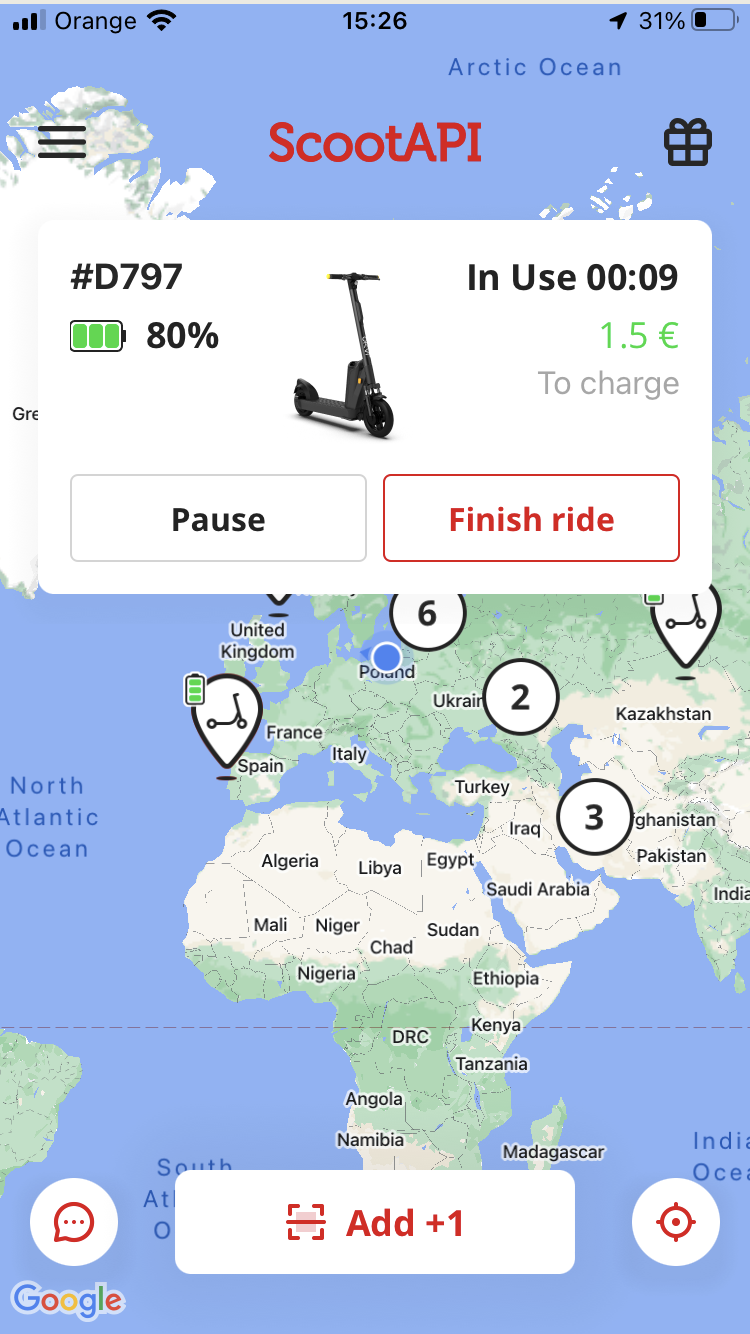 Trip
App Functionality
We have the following functionality: the opportunity to book a scooter, the possibility of starting and ending the trip, group trips, reviews, and pictures of transportation.
Control panel functionality
The control panel allows you to see the routes of users, as well as the most used starting and ending points. The sharing control panel adjusts parking and movement areas.
Marketing Application for sharing
The application can send push notifications and apply promo codes to stimulate even more trips.
The admin panel can segment users to send marketing messages.
Learn more about how the admin panel and the application work in our video.