Launch mobility
scooter

rental business in 30 days!

We offer a comprehensive solution for an e-scooter rental service:
a platform for managing your e-scooter fleet
customized e-scooters from our partners
support throughout the whole process
mobile apps
Advantages of the ScootAPI platform
Integrate your local payment system
Our ScootAPI specialists will connect the platform with local payment gateway even if popular providers aren't available in your region.
Start up within
one month

With our support you will be able to start your business within a short time. Thus you can accelerate your success in this cutting-edge sphere.
Assistance in the selection and purchase of e-scooters
We cooperate with manufacturers of reliable electric scooters made for commercial use. You can choose the model that best suits your requirements.
We have already won the trust
15+ clients
have launched their kicksharing businesses with us
7 countries
Ukraine, Czech Republic, Romania, Moldova, Azerbaijan, Indonesia, Bolivia.
We are already preparing clients for launch in other countries.
5000+ e-scooters
are operated by ScootAPI partners
They have started their rental business with us


One dashboard to manage your e-scooter fleet and your staff
With our admin panel you can:
manage the roles in your team, depending on their functions
monitor the location and status of e-scooters in real-time
structure the information about payments and revenue
Learn more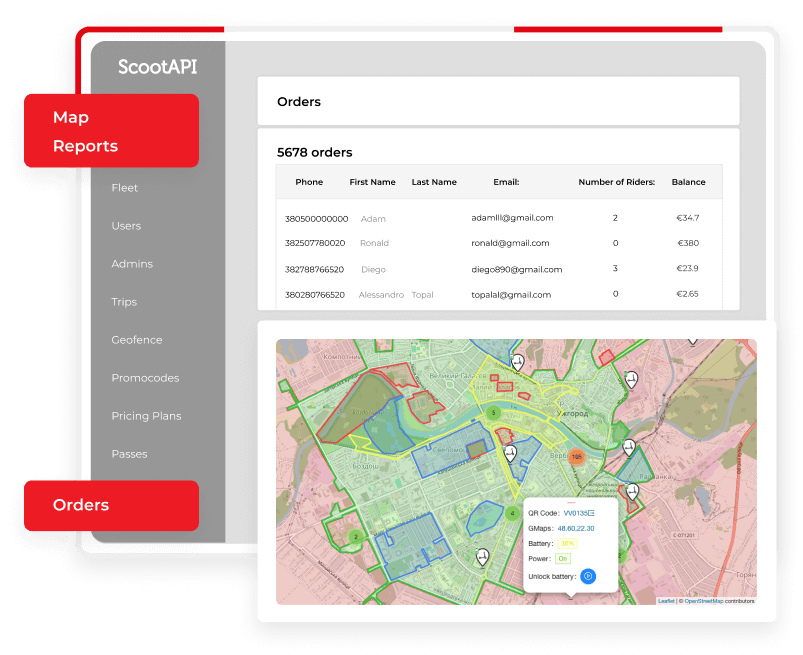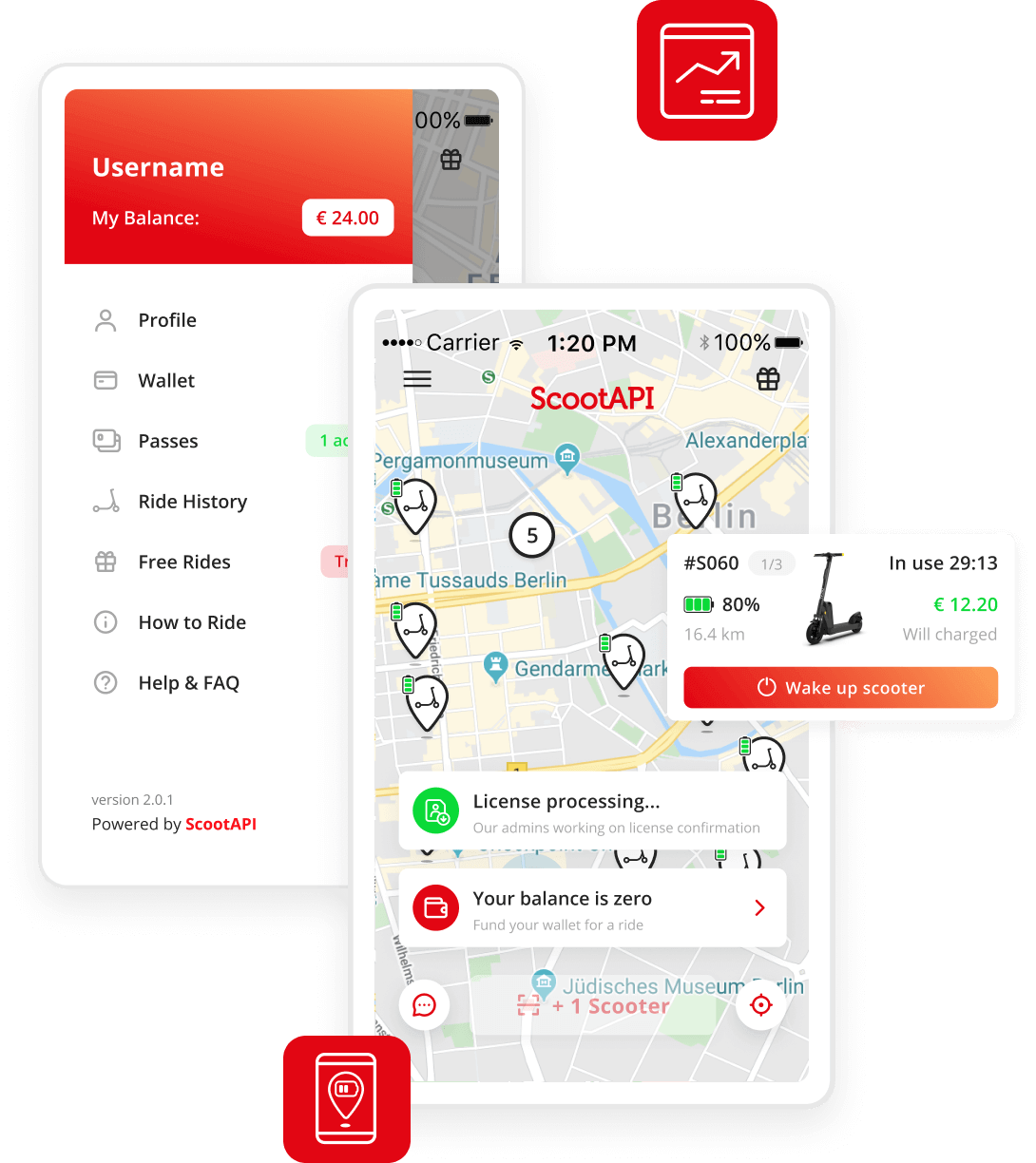 Modern mobile applications
Simple and user-friendly apps:
pre-paid trips options
Apple Pay and Google Pay connection
easy navigation
Learn more
Only top-rated manufacturers of sharing vehicles
ScootAPI cooperates with manufaturers of electric scooters and IoT-modules, designed for commercial use.
Learn more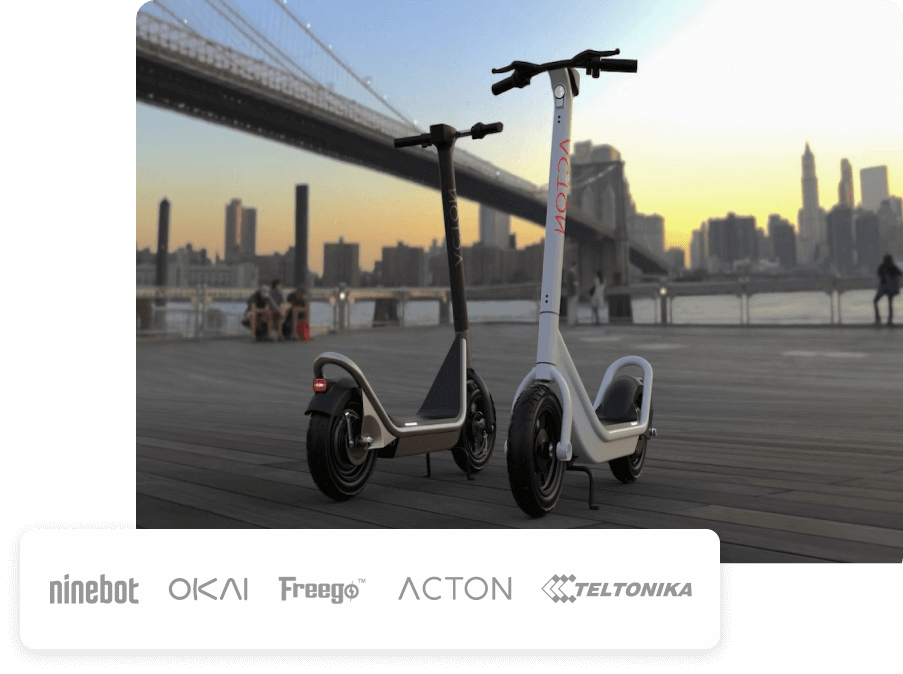 Start your sharing business
in 5 steps
Free mini-guide how to start your electric scooter sharing business
Get the guide
Our proffessional ScootAPI team will help you in solving most difficult tasks in the micromobility sphere
Convenient bank account management
Automation of the cash inflow on the client's current account
Team training
We can train your team to work with the software and manage the fleet of electric vehicles
Marketing support
Promote your company, get feedback and build trust among your clients
Five steps to start a booming business
Electric scooter rental company is a difficult but profitable business. On our youtube-channel you can learn how to start the business in the most effective way, how to minimize risks and increase your potential profit.
Become
the next success

story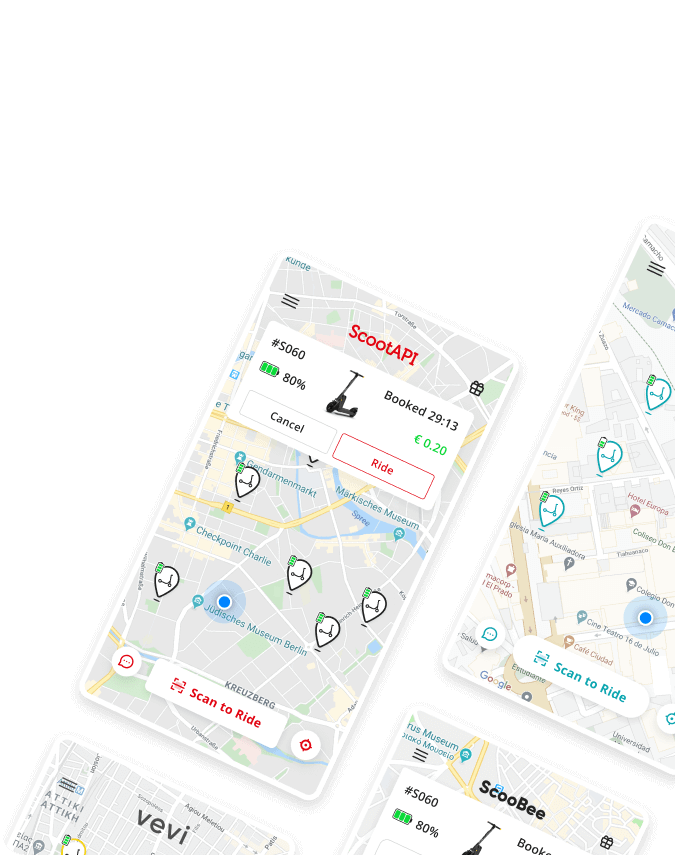 Start your journey today with ScootAPI
Complete the form to receive a free expertise and demo-access to the ScootAPI platform