Starting Your E‑Scooter Sharing Business: From Idea to Success
The ScootAPI platform is suitable:
for starting your business from scratch
We're experienced in launching sharing ventures and ready to share insights with you
15+
Projects worldwide launched with ScootAPI
5000+
E-scooters are operated by our partners
5 Steps

to Start a Scooter Sharing Business

Electric scooter sharing is a business that needs to be done and has high margins. You will learn how to start your own electric scooter-sharing business in 5 steps.

Many people think that electric scooter rental is an easy business, but that's not quite true. In reality, it is a complicated project to run. It is a high marginal business, but only those who put together all the necessary components of a business model can achieve it.

So, to successfully start your electric scooter-sharing business, you need to take five steps.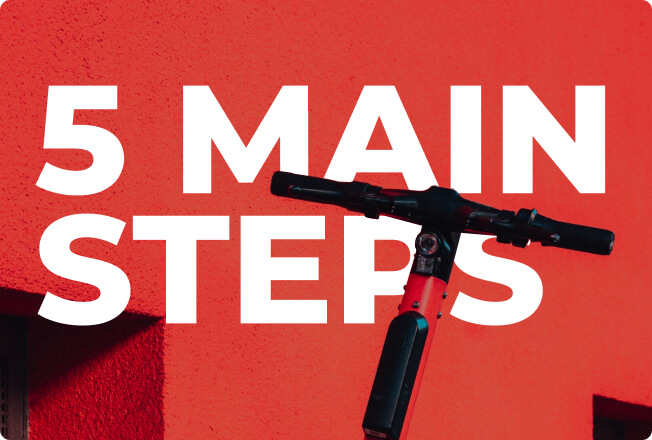 Step #1:

Choose a software vendor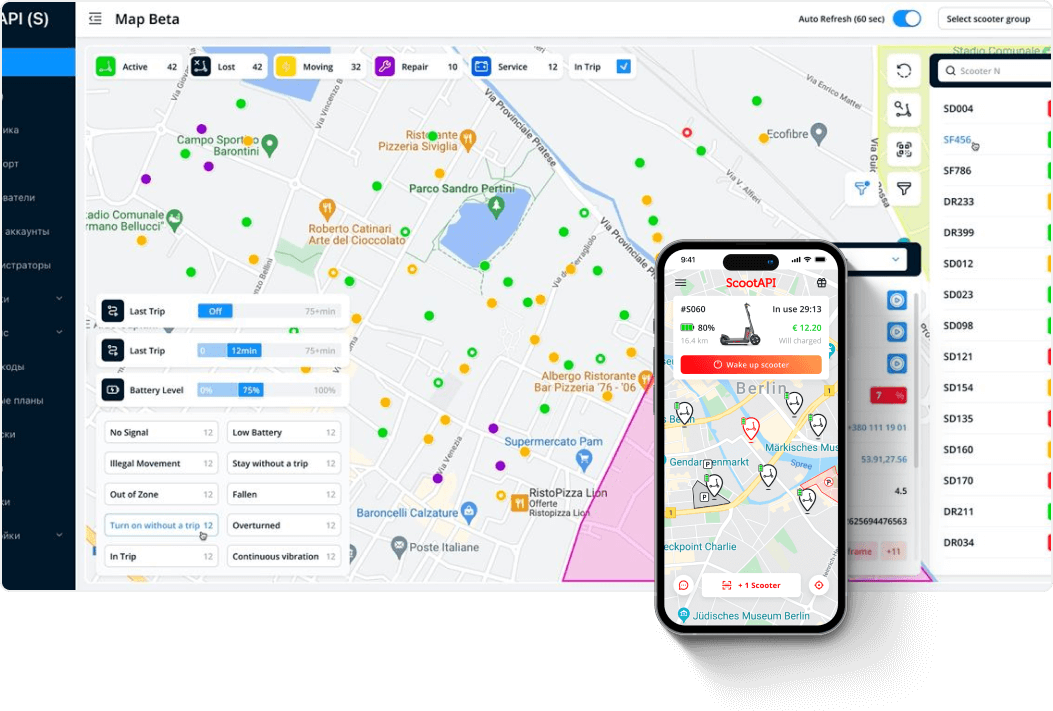 Selecting the right software provider is a pivotal decision when launching an e-scooter sharing business. Beyond the obvious technological aspects, here are a few more crucial points that highlight the importance of this choice:
Strategic Foundation:
The software you choose lays the strategic foundation of your e-scooter business, impacting operations, user experience, and scalability.
Professional Expertise:
Software vendors bring expertise from similar projects, ensuring high quality and tailored solutions for your business.
Enhanced User Experience:
Premium software guarantees user-friendly interfaces, enhancing satisfaction and customer loyalty.
Scalability:
The right software can seamlessly grow alongside your business, facilitating smooth management as order volumes and fleets expand.
Branding and Trust:
The ability to integrate your brand into the software strengthens recognition and customer trust.
Technical Support:
Established providers offer ongoing technical support, mitigating risks and ensuring uninterrupted functionality.
Why cooperate with ScootAPI?
Comprehensive Fleet Management
Gain full control in real time with our admin panel offering 50+ features, filters, and advanced analytics
Your Branded App
We also offer a comprehensive white label app that you can customize and use for your business.
Local payment gateway connection
Unlike other microbillity vendors, we can connect your business to the payment system that is available in your region
Guidance at Every Step
From inception to launch, our experts provide comprehensive consultation and support.
Let's bring your idea to life!
Get free start advice, leave data on the number of scooters and region
Step #2:

Сhoose a model of an electric scooter

By selecting a good, quality electric scooter model, you reduce your costs for maintaining, repairing, and recharging it. For instance, electric scooters with a replaceable battery greatly reduce recharging costs because you don't have to constantly take them to your warehouse and recharge them. You can change the battery right in the city, immediately making the electric scooter available for use.

There are many manufacturers of scooters in China that are designed specifically for sharing. You can order them, and when they arrive, all you have to do is insert a SIM card, and they are ready to be used.

However, the significant thing here is to decide on a reliable Chinese supplier, to see how well the scooter is made. Ideally, it is advisable to fly to the Chinese manufacturer. They are happy to show you their factories and products. There you can choose a particular model, and try it in action. When you are 100% sure of the quality of the product, then you can already order.

More information about scooters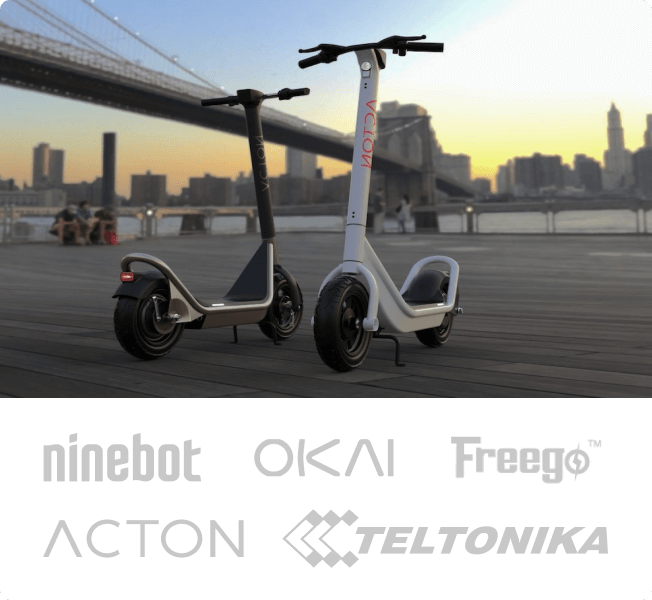 Limited offer from ScootAPI
A demo electric scooter with pre-installed rental software. Order and experience all the advantages in practice.
999 EUR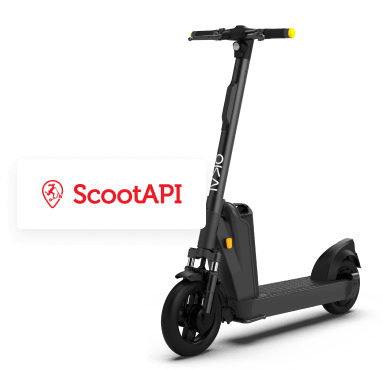 Step #3:

Negotiate with local authorities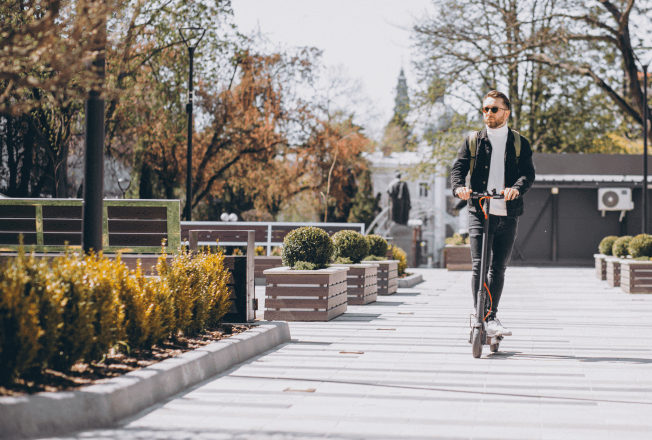 By agreeing with the local authorities, you insure your project against the risk of being shut down or banned for whatever reason.

Since electric scooter shoring operates in the public space, you have to negotiate with municipalities or with private business owners if you are planning a B2B model, where you provide scooters to a business. There are different business models, which we will write about separately.
Step #4:

Assemble the team

It's a complicated business, and it's very difficult to run it alone. If you have a team, it is easier and more efficient. You will move faster, and the workload will be distributed to the whole team, not just you.

What are the key players you need on your team?

1

A strong technician who understands electrics. This is the person who will repair and keep the fleet in good condition.

2

A safety person. The risks of vandalism and theft are possible, so there has to be a person who will deal with vandals and thieves, go to court, collect money from troublemakers and take care to keep it to a minimum.

3

A marketer who promotes the brand and makes it strong. That's what sets you apart from the other players. This niche in the market is still more or less free, but over time it will be filled with players. Your survival will depend on how strong your brand is and how loyal users in your city and your country are to it.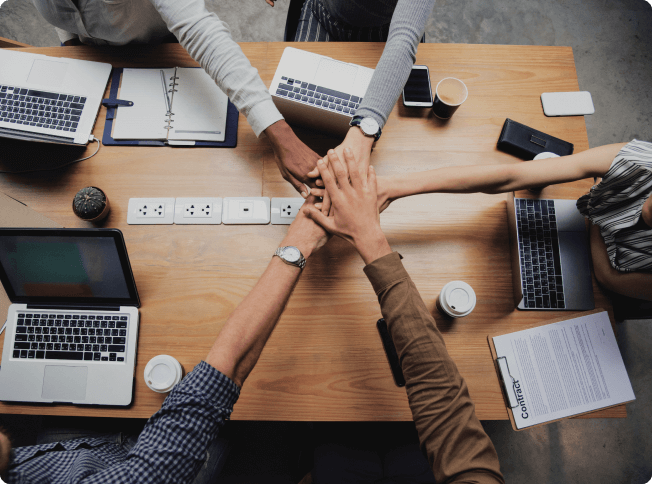 Step #5:

Work out a marketing strategy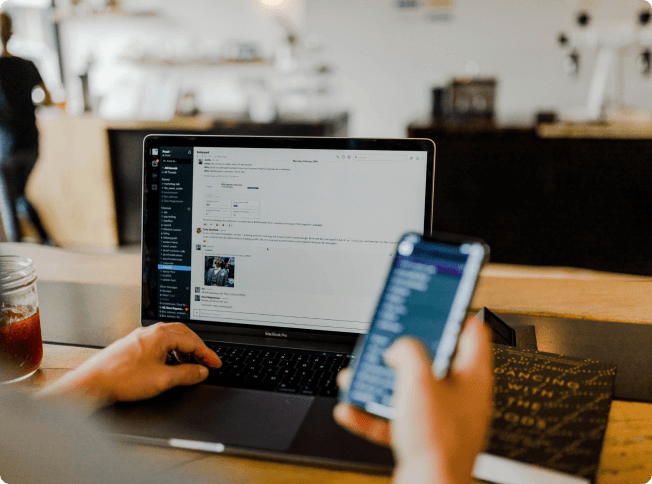 The marketing strategy is substantial. Once at a conference in Istanbul, we asked several players in the field what distinguishes a successful shoring operator from an unsuccessful one. They all told us in one voice that it's marketing, and the budget spent on it.

The unsuccessful ones invest everything in technology, and scooters, leave nothing for marketing, and then their business dies.

The successful ones spend money on technology but leave a good chunk for marketing — at least 30% of the total budget. In doing so, they make their brand strong, and that's what will allow you to survive in the future when the competition starts.
Embark on Your Journey
Don't hesitate to ask questions and take that initial step toward bringing your idea to life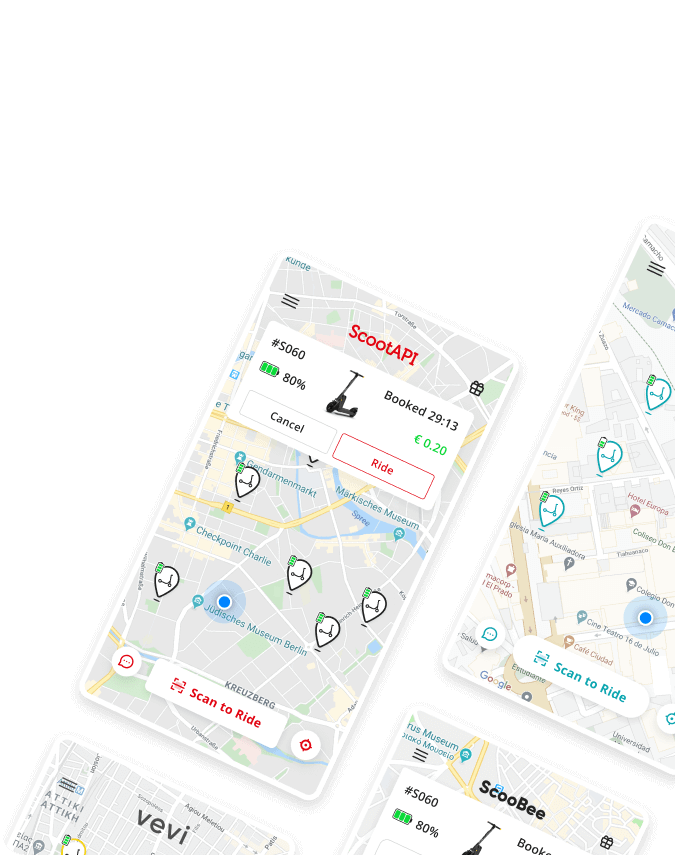 Start your journey today with ScootAPI
Complete the form to receive a free expertise and demo-access to the ScootAPI platform
Solutions for corporate clients
Discover new business opportunities, provide an additional service for your employees and clients
Integrate the ScootAPI platform in the existing business
Suitable for hotels, recreation centers, campuses and companies