In business say that it is better not to save money, but to earn more. But today we are going to talk about some points that will allow you to cut costs both in new and existing sharing parks. This material is especially relevant now that inflation has gone up after the covid restrictions. Remember the same Bird, what is with him now? How many cities has he lost? Let's not repeat his history.
Purchase scooters with replaceable batteries
This is the most effective way to reduce costs for sharing. You do not need to buy a big minivan to transport the scooters, a small car will suffice, where you can put only the batteries for replacement on exhausted scooters. You can buy scooters for sharing in our catalog.
Upgrade your old scooter fleet
We advise doing this as soon as the warranty on the batteries comes out and they fall into disrepair. Over time, it will become expensive to maintain the scooter. Another tip is to have scooters of the same model, which makes it easier to maintain, order parts, and train employees. 
If there is no way to change, you can squeeze the most out of predicting breakdowns and ordering parts in advance. It also helps to buy and order parts and scooters together with competitors, and partners. If you make a deal, delivery and placement will be more affordable.
Correct location of charging and repair points
It often happens that movement in the city can be difficult and delivering all scooters for charging and repair in one single point is difficult, long, expensive and not justified. Consider opening a second location if your city is divided by a river, bridge, railroad, or natural landscape. It will be cheaper to maintain the park that way. If your scooters have removable batteries, you do not need much space, only 4 square meters and one socket will be enough. Use the route analysis in our admin panel to understand where to place the scooters and points.
Keeping track of the fleet condition
Why would you do that? When the scooters ride, they make money; if they do not, you lose money. It is not saving money; it is smart to use. In our sharing platform, we have come up with several metrics to measure how the fleet is being used.
Utilization Rate: the total number of scooters divided into scooters with rides. This percentage shows a measure of the health and proper placement of the park at the same time.
Number of scooters with trips – shows the correct placement of the scooters.
Another indicator of the state of the park is the feedback of your customers. It is by them our software allows you to understand what is wrong.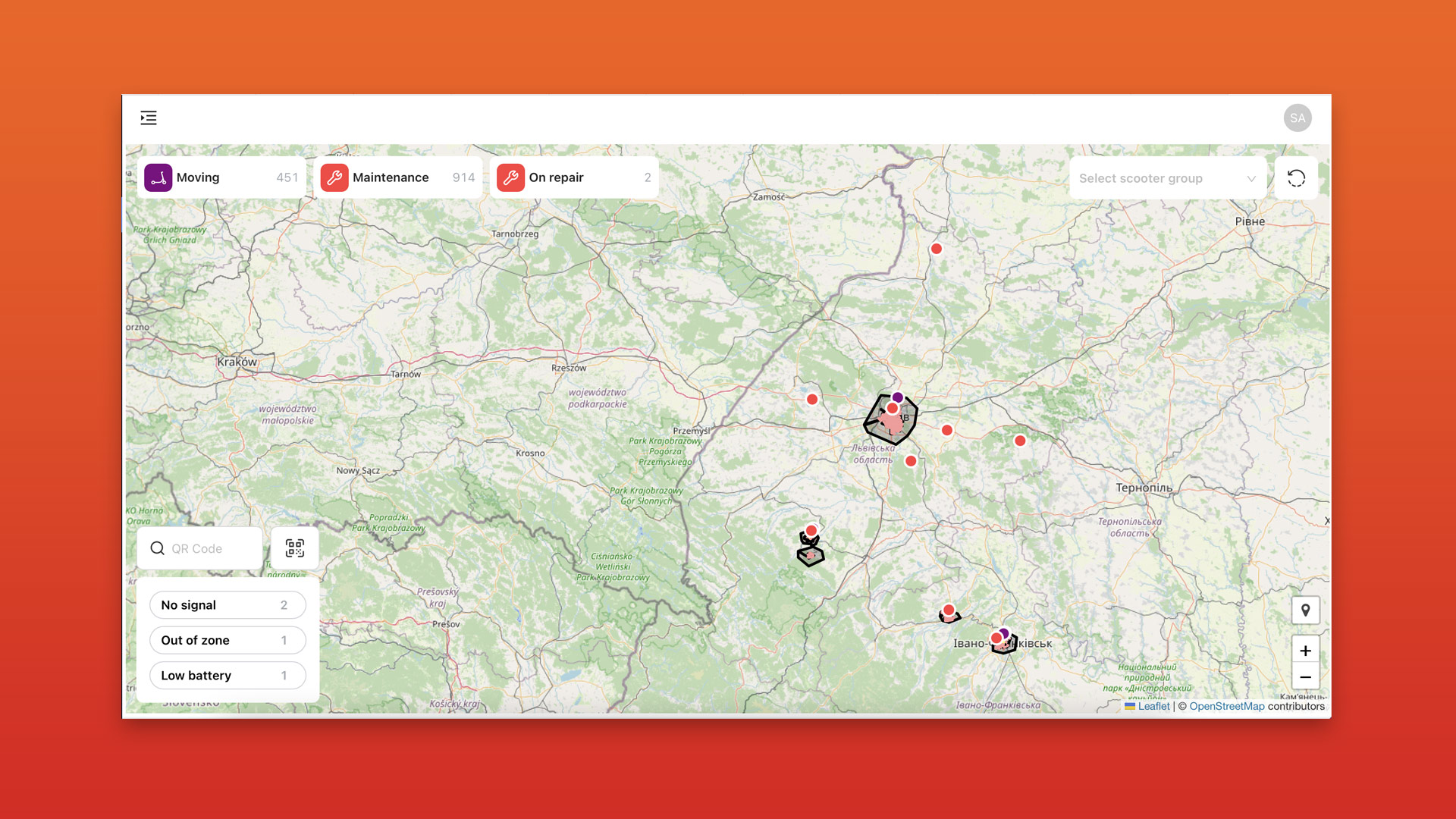 Technician and mechanic in one bundle
It helps you to have a constant load of one person and not to inflate the staff. The specialist will always be in business and will know all the devices thoroughly. Only one person is responsible for the technical condition.
Buy electric bikes instead of using cars.
In the long run – great savings, since it is cheaper to charge such a vehicle than to fill it up, and it costs many times less than a car. Such an option would be suitable for the shares with a warm climate.
It is also possible to reduce operating costs by switching to a provider with lower and more flexible rates. It is very convenient when the sharing software provider charges a percentage, rather than a fixed amount of money from the device if the rates are properly designed. This is what we at ScootAPI have at our disposal. Please, leave your application on our website to find out about our offer. Our offer will help you survive turbulent times.