Kicksharing is increasingly attracting entrepreneurs around the world due to its fast payback and high margins. In this article, we will show what financial indicators you can achieve by launching your kicksharing.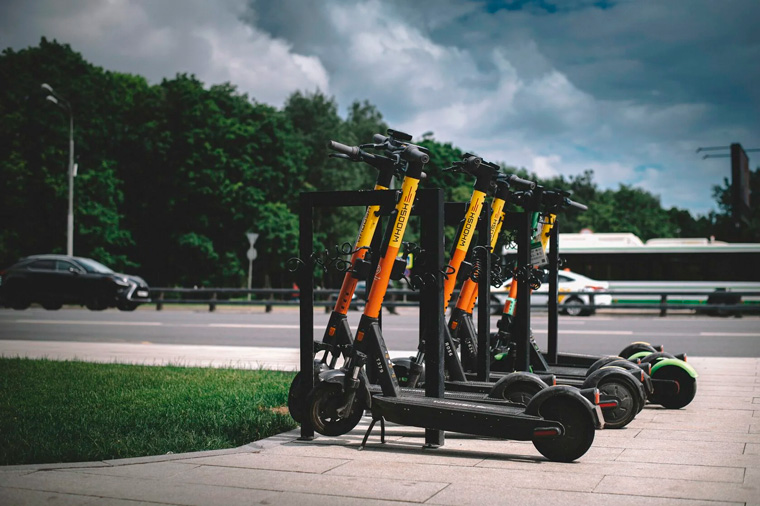 The key sales indicator in kicksharing is the average number of trips per day, and it is through the prism of this metric that you can understand how effective your marketing and transport management are. The average value in the industry is considered 4 trips per day, but most of our customers work more efficiently, and the range varies from 4 to 17 trips depending on the conditions of the region. This metric depends on the mobile infrastructure of your city, the presence of parks and coastal areas, your ability to quickly charge and place transport in places with high traffic, as well as the competent marketing and spatial coverage of your transport fleet.
The next important indicator is the marginality of your scooter. This metric depends on two factors: the tariff schedule of sharing and the cost of operating expenses per unit of transport. The tariff grid is based on the purchasing power of users in your region, and the main operating costs are software support, rent and share workers. On average, our customers have margins from 26% to 50%, which is much higher than the gold standard of other venture businesses, where an excellent result is considered to be 20%.
Another topical question: "How much will it cost me to buy a batch of scooters and how much to request." There is no universal answer, as it all depends on the size of your city, its infrastructure and the presence of competitors. The standard size of our customers' starting fleet is 100 units, but others start with 25 vehicles. The issue of delivery we solve through a partner network of proven suppliers who are ready to provide different models of scooters for your needs. And do not forget that in addition to scooters you need to buy a sufficient number of spare parts, so the final check for the scooter delivered will be around 990 USD per piece.
As for the payback period, as we noted earlier, it depends on the ratio of two factors: the number of trips per day and the level of margin of your share. From our customers' experience, we assume that in the worst case your business will pay off in 2.5 seasons (15 months) if your region has a seasonality factor at all. If things go well, you could be profitable in 1.2 seasons (8 months). This makes it possible to generate net income in 1.5 to 2.5 calendar years, which is also much better than other venture businesses, where a period of 3-4 years is considered the best indicator.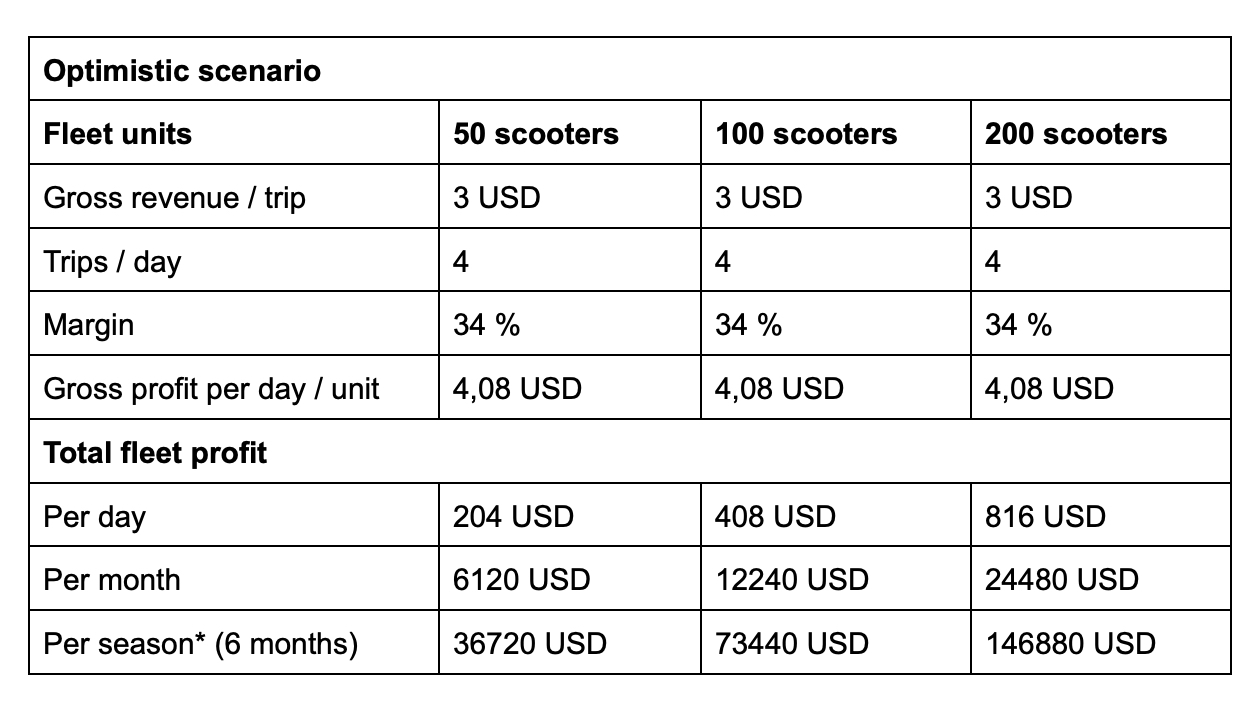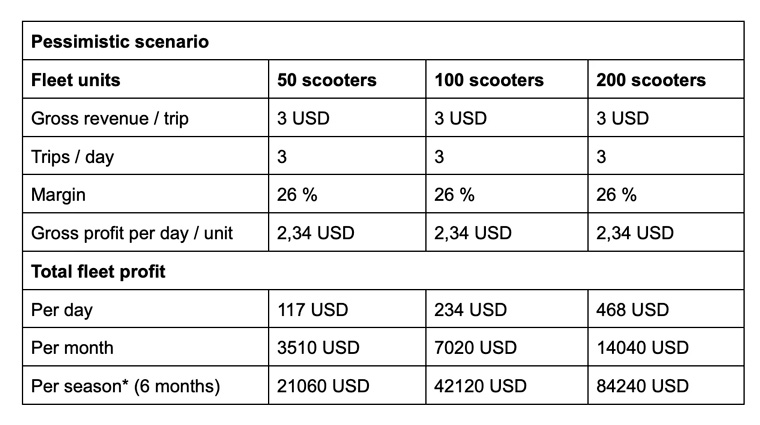 Especially for you, we have developed a financial model where you can calculate your future business and use this file for protection in front of investors.