How to start a bicycle-sharing business? Here is our article! And we will briefly talk about the main aspects of entering this «business with a breeze».
Buckle up your helmet, let's go!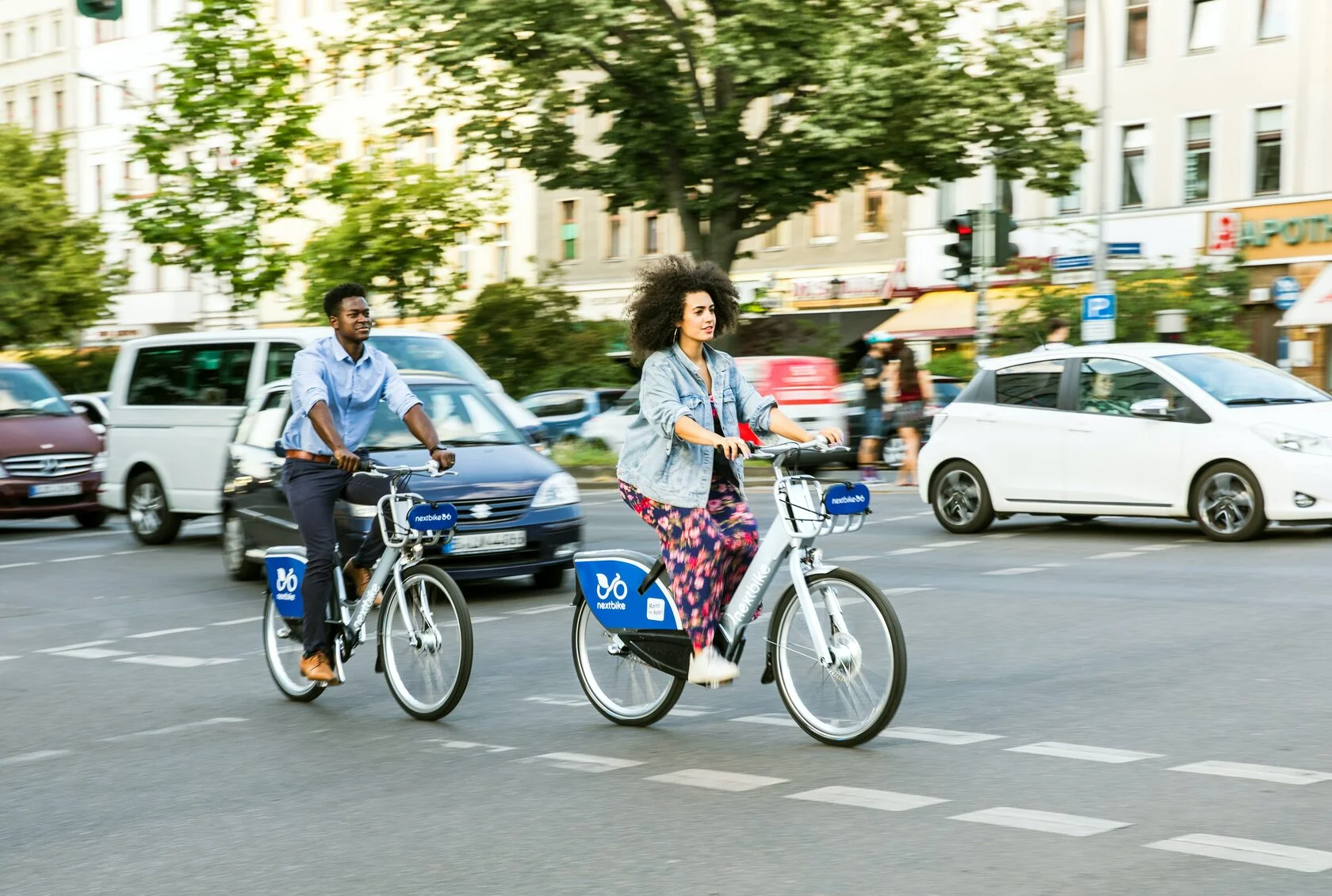 #1 Choose the "perfect bike for sharing
The choice of a bike will influence many factors: function, maintenance, maintainability, ease of use, etc. You also need to decide on the type of bike: electric or classic? Oftentimes there are both because clients like variety.
Design and look
In our sophisticated opinion, the "perfect bike" (classic or electric) for sharing is a cruiser with a low frame and a great seat for long walks. It must be bright enough to be visible in an urban environment.
Often, these bicycles are equipped with a telephone holder and a shopping basket. The weight of the bike should be lightweight and the rims and tires should be strengthened. Don't forget that a sharing bike must be equipped with lighting equipment. This is usually required by local laws, and it is also convenient for users and allows them to use the bike at night.
Features of electric bicycles
Based on the experience of our clients, it is best not to save on bikes and to take the best models. These include the following:
NINEBOT URBAN А200;
Okai EB100b;
Okai EB200.
These and other top-of-the-line electric bikes should have good battery capacity and therefore a long range. Also pay attention to the performance of the battery, or rather the component maker. If the battery is assembled on Samsung or LG elements, that is a sign of quality. If the manufacturer doesn't say it, then most likely the manufacturer is a no-name company, which means there is no guarantee that the battery will be good.
Also important is the ability to replace the battery if it breaks down. Therefore, bikes with an integrated battery in the frame are not suitable for sharing.
The engine power should be between 250 and 500 watts. This is enough to reach a speed of up to 25 km/h. In general, it is not worth adopting powerful models, as local authorities still limit speed. And the last thing is the presence of the LOT module and the lock.
In addition, when you order a fleet of bicycles, it is worth ordering spare parts for them immediately. That is usually an extra 30% increase in the budget.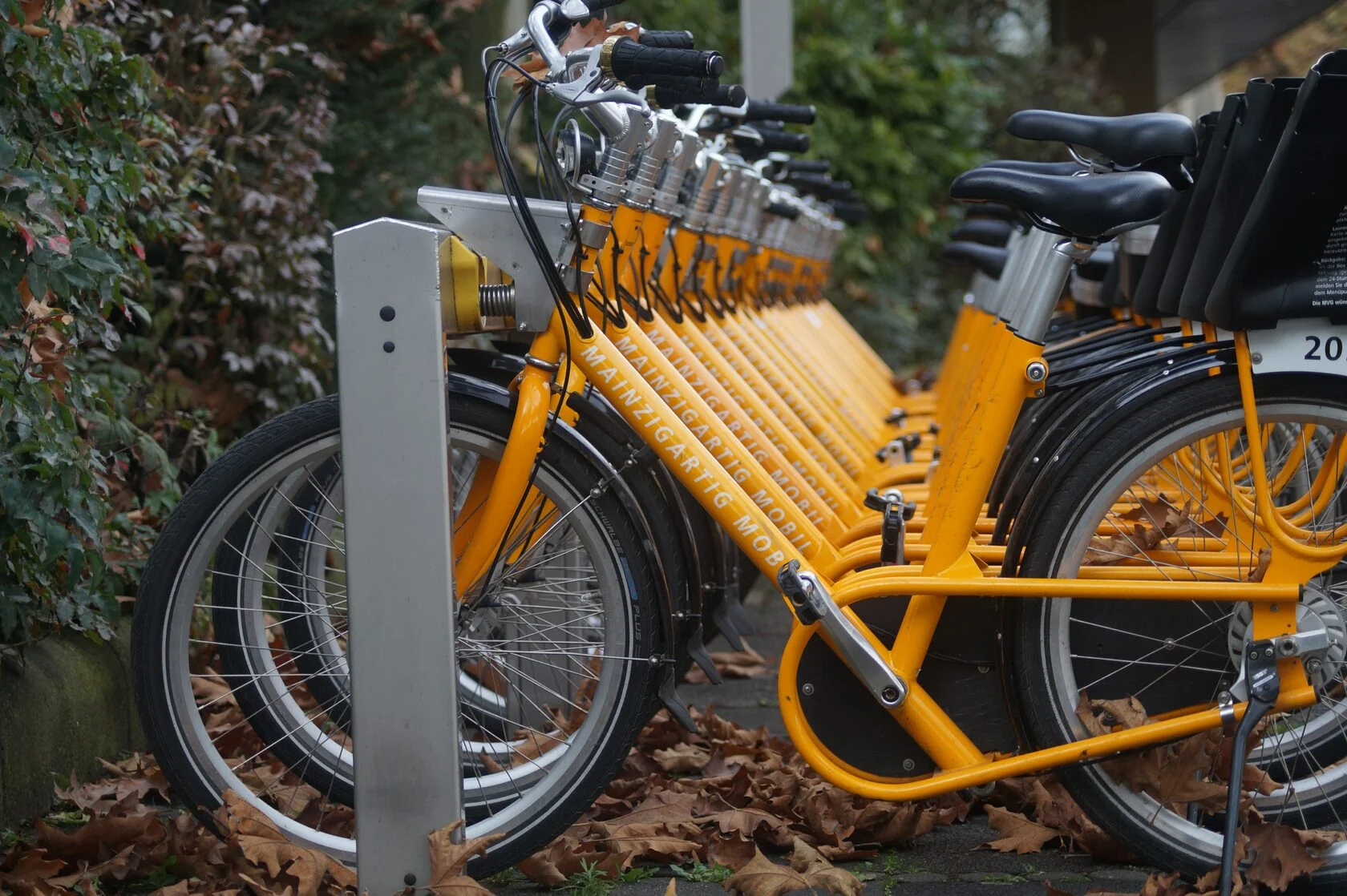 #2 Negotiate with local authorities
By negotiating with local authorities, you ensure that your project will not be stopped or banned for any reason. In the course of negotiations, you may make the following arguments:
sharing relieves traffic;
sharing speeds up the movement around the city, and hence the economy: more business – more money;
sharing allows tourists to see more sites at the same time, and hence to spend more;
sharing reduces health care costs because it's a good way to be physically active;
sharing inspires people to start innovative companies and thus influences the development of the regional economy.
Before presenting the project, it is worth seeking the support of the local cyclist movement and preparing a financial model for the future company (download here). It is advised to show the application and the bicycle which will be used in the rental during the presentation. All this will show you as a trusted and prudent partner, who has already started to implement the project. This "demonstration" transport can be ordered from us.
#3 Find a software provider
An effective software provider is someone who can help with the following:
connect an existing vehicle or purchase a new vehicle for your fleet;
training in the application and administrative panel;
building a technical team;
provide advice on promotion in a specific region.
The software is assessed by its favorable price, the speed of implementation, the flexibility of the parameters, the maintenance period, and the availability of constant improvements (updates).
If you want to know what such an application is like, you can try our admin panel for free. Please, contact us for more information.
#4 Build a team
In bike sharing, you have to have a good team. It is generally composed of the following experts:
The Sharing Team
Mechanic and/or electrician
Repairs and maintenance of fleet in good condition. It is better to have two employees on the staff: one in charge of the mechanical and the other of electricity.
Security Specialist
Deals with vandals, go to the courthouse, collect money from them, and take care to minimize those risks. A lawyer or local police representative may be such a staff member.
Marketing expert
Helps to professionally promote the sharing company.
Administrator
Keeps track of the car fleet and organizes solutions to technical problems
Call Center Operator
Communicates with clients, disagrees with negativity, and gives feedback to marketing.
#5 Allocate budget for marketing
Without a marketing strategy, there's no way you're going to be successful. We asked our customers the same question: What makes a successful bike-share operator different from an operator that fails? And the majority of responses – that's marketing!
Those that fail expend everything on technology and scooters. Those who are successful do the same but leave about 30 percent of their budget for marketing. This is how their brand becomes known and stands out from the competition!
Launch checklist of sharing business
To begin a bike rental service, you need:
Choose the "perfect bike" – for this, search bike specifications. Also, allocate 30% of your spare parts budget when purchasing your fleet.
Negotiate with local authorities and prepare a financial model beforehand, obtain support from the local bicycle union. And ask for support from your local cycling union as well. Demonstrate your application and bike during the meeting.
Choose the software – find a company that should be able to work "turn-key" and give competitive prices.
Assemble a team – this includes a mechanic/electrician, security specialist, administrator, call center operator and marketing expert.
Find a marketing expert and spend money on advertising – otherwise, it's all for nothing!
Ready to get started? Write, call, or fill out the feedback form!